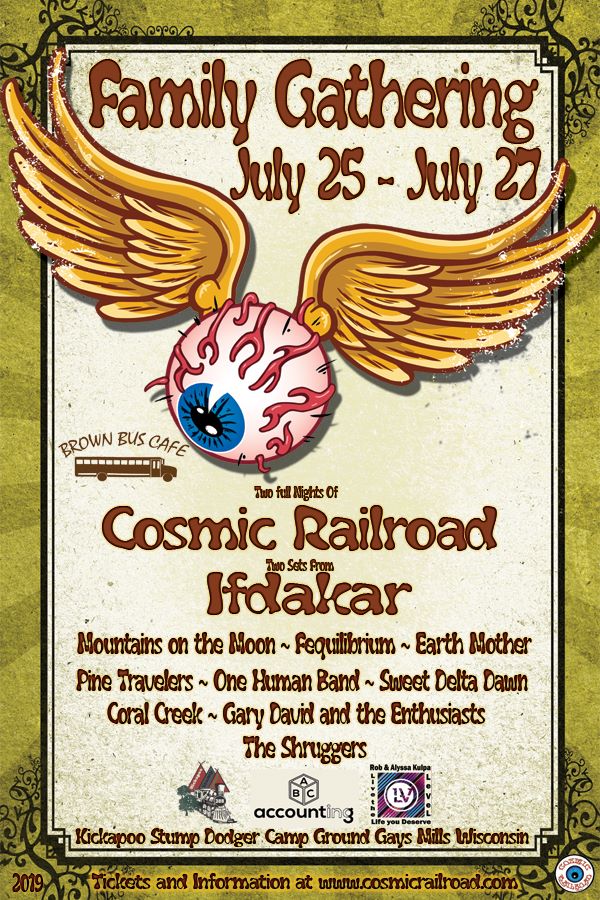 Thu, Jul 25, 2019 3:00 PM
The Family Gathering 2019
388 Railroad Street Gays Mills, WI 54631
Here we go again!!!! Its time to announce The Family Gathering 2019 will take place at our home away from home, The Kickapoo Stumpdodger Campground for our 7th year!! THE DATES HAVE CHANGED, but the energy has not. So get those dates off at work and get your campers reserved, cause we are coming in hot for the 15th Family Gathering!!! More details will come soon, as well as the ticket links, but don't delay... 15 years builds a lot of friends along the way and we want to see you ALL!! Lets have the biggest family reunion we can to help the community of Gays Mills after another year of devastating floods. See you all real soon!!!!